To accommodate our members, we are temporarily changing club hours given the recent decision of the city to limited access to downtown through the weekend. Therefore, the Club will close at 9 pm Thursday and Friday this week, and open at 6 am on Friday and Monday. Our weekend hours (7 am - 7 pm) are not affected.
juice bar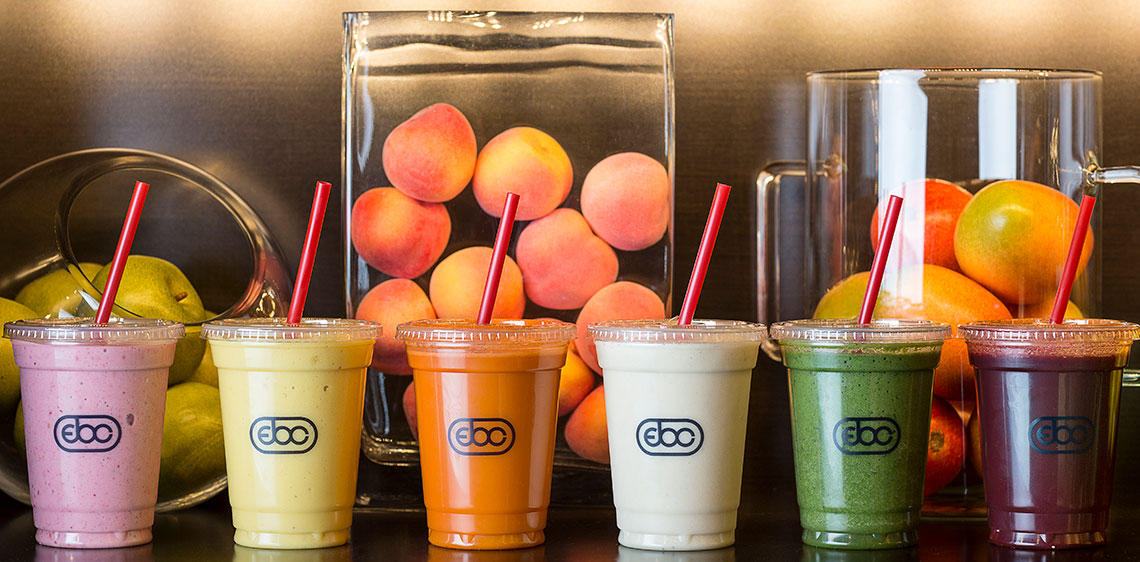 REFRESH. REENERGIZE. REJUVENATE.
The Juice Bar serves an assortment of refreshing, made-to-order smoothies and juices to provide the perfect boost to your fitness routine. With the freshest ingredients, premium add-ons like soy protein and wheatgrass, and pre- and post-workout smoothies, you're certain to find delicious on-the-go nourishment that's right for you.
Hours
Weekdays 7 am - 7 pm
Weekends 9 am - 5 pm
Labor Day 8 am - 4 pm
OUR MENU
Check out our full menu of delicious smoothies, post-workout smoothies, juices and more.
THE EBC JUICE CLEANSE
Jump-start a healthy lifestyle with a juice cleanse.