GROUP EXERCISE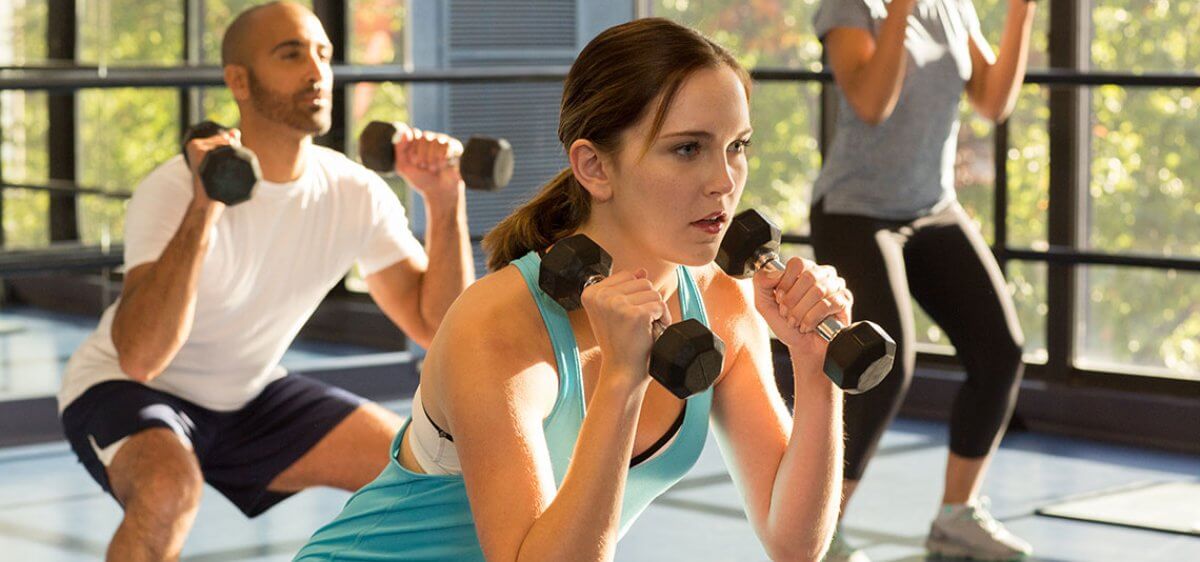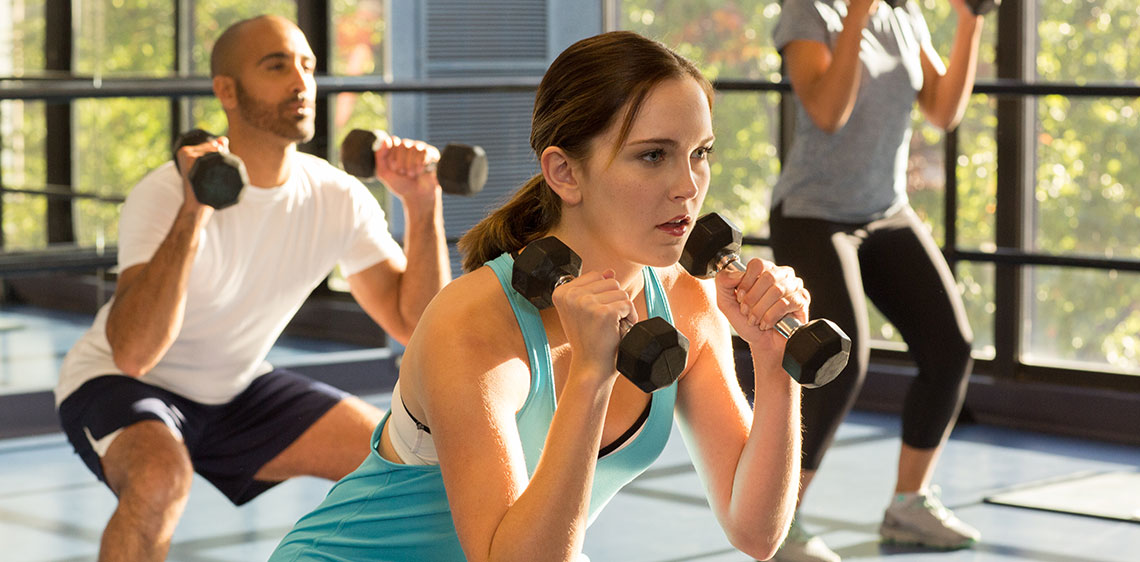 THE BEST CLASSES. THE BEST INSTRUCTORS.
East Bank Club offers the best selection of complimentary group classes you can find anywhere. Our classes will help you burn calories, tone muscles, improve cardio fitness, and enhance your mind/body connection. And they're all taught by our highly qualified staff of fitness professionals.
PLEASE NOTE:
Classes are limited to 15 participants in compliance with the City of Chicago.

Advance registration is required for all classes.

Members with reservations must arrive five minutes before the start of the class to claim their spot.

Unclaimed spots will be released to members on the waitlist at the start of class. If you arrive more than five minutes after the start of class, you will not be permitted to enter the studio.

Please cancel your registration if you are not able to take the class. You can cancel your registration right up to the beginning of class. To do so, do not use your Dashboard at this time to cancel your reservation, as it only allows you to cancel up to 24 hours before the class. Instead, cancel from the schedule below on this page.

Early morning and evening yoga and Pilates mat classes on Mondays through Thursdays are held on the Sun Deck when weather allows. Classes on the Deck hold up to 32 participants. In the event of inclement weather, we will move the class indoors. The first 10 registered participants will be allowed into the class, and the other registrants will be notified by text or email up to 30 minutes before the start of class. If it looks like rain, check your dashboard to see if the class is being moved inside.

We ask that members limit their participation to one class per day in order to accommodate all members.

If you are on the waitlist for a class, check your dashboard 30 to 60 minutes before the start of class to see your status.

Please remember to disinfect your equipment before and after class and to maintain a safe physical distance from others during class.

Studios are not available for use when classes are not in session.
LIVE STREAMING AND OVERFLOW CLASSES:
Our most popular classes have in-Club and at-home live streaming options.

When certain popular classes reach 10 registrants, we offer an overflow option. Click on any class with overflow at the end of the class name to register for this option. The overflow class is held in a different studio with a screen live streaming the class, allowing for 10 additional registrants.

Classes that have a "LIVE" icon next to their name in the schedule can be live streamed. Click on the class name, and from that pop-up, click to live stream the class. The button to live stream the class will appear when the class begins.