Group Yoga Classes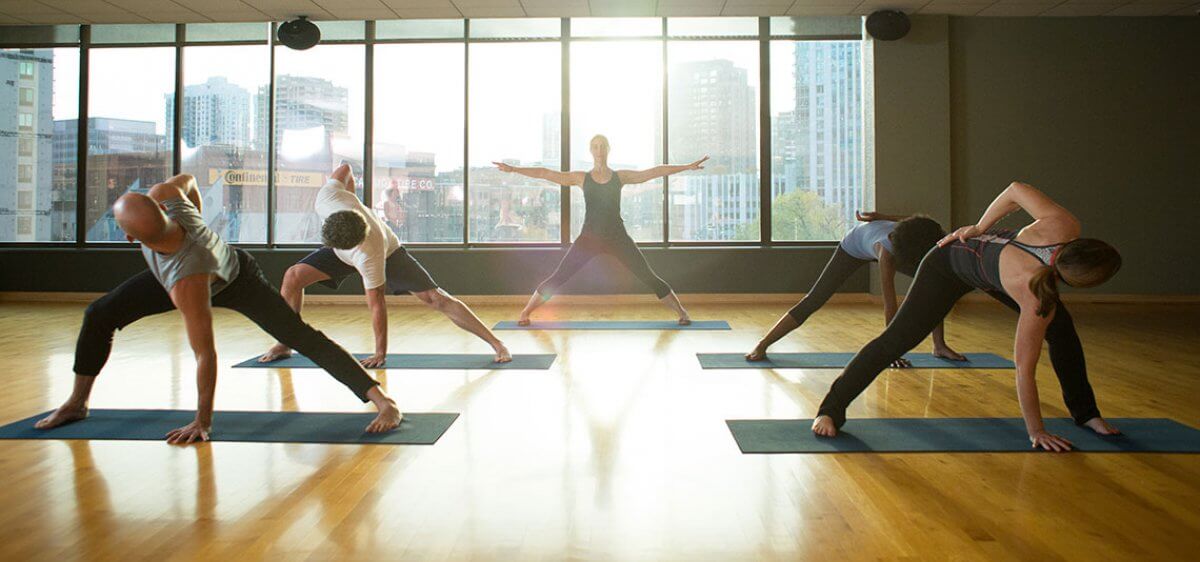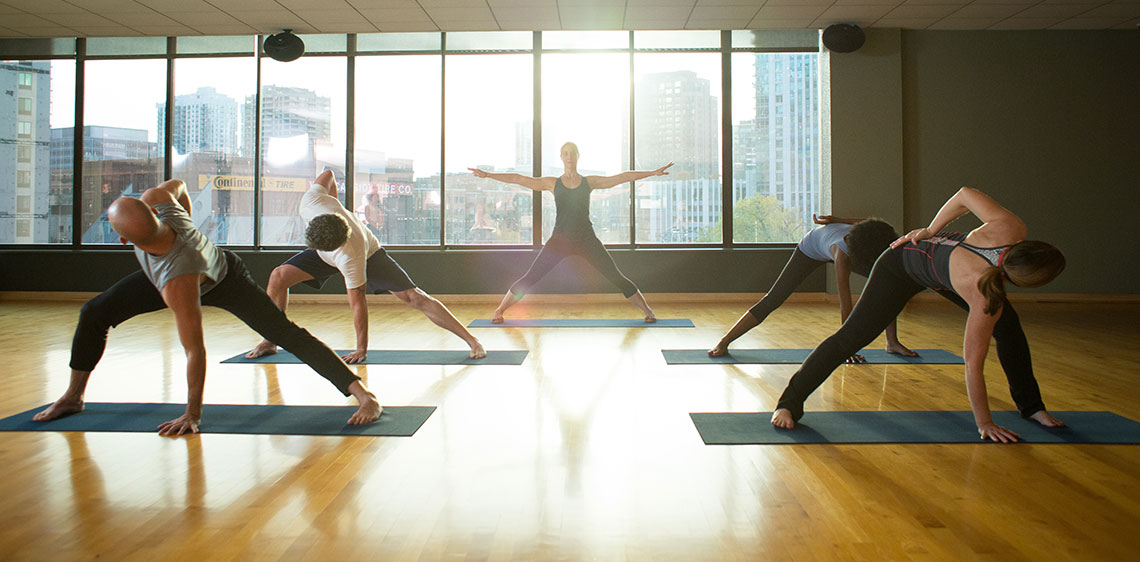 CONNECT MIND AND BODY. RESTORE BALANCE TO YOUR LIFE.
Are you a curious beginner? A veteran yogi? With more than 50 complimentary yoga classes every single week, there's something for practitioners of all kinds. And for an even smoother flow between poses, join us for heated yoga or summer classes on the Sun Deck.
PLEASE NOTE:
Classes are limited to 10 participants in compliance with the City of Chicago.
Advance registration is required for all classes.
Members with reservations must arrive before the start of the class to claim their spot.
Unclaimed spots will be released to members on the waitlist at the start of class. If you arrive more than five minutes after the start of class, you will not be permitted to enter the studio.
Early morning and evening yoga and Pilates mat classes on Mondays through Thursdays are held on the Sun Deck when weather allows. Classes on the Deck hold up to 32 participants. In the event of inclement weather, we will move the class indoors. The first 10 registered participants will be allowed into the class, and the other registrants will be notified by text or email up to 30 minutes before the start of class.