The Club will close at 7 p.m. on Sunday, December 15, so that all employees can attend our Employee Holiday Party. All fitness areas will close at 6:30 p.m.
Basketball & Volleyball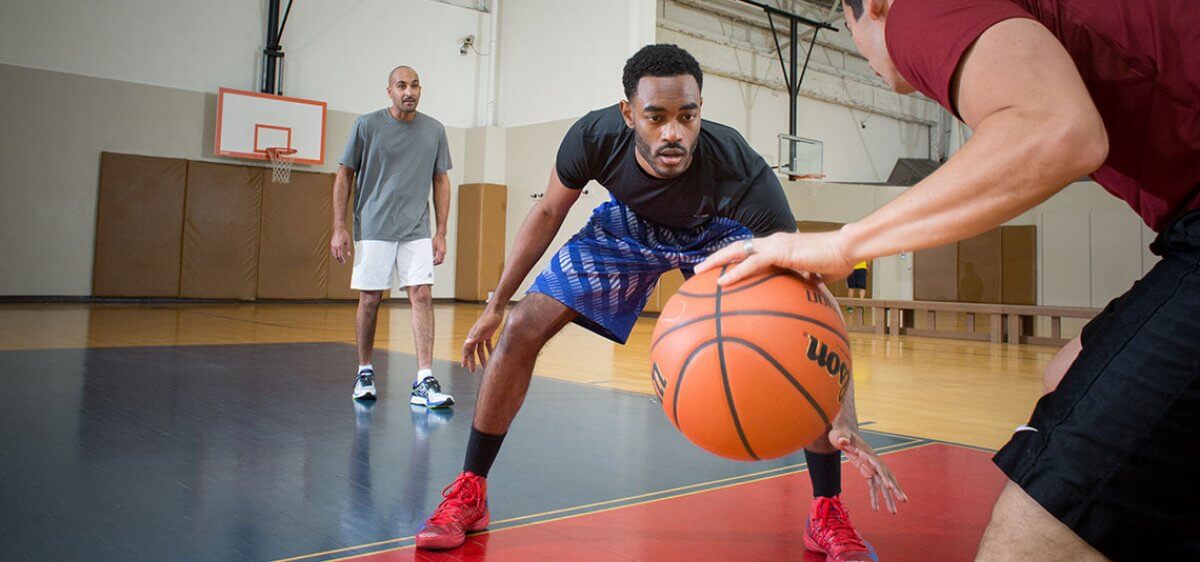 PASS AND SHOOT. SET AND SPIKE. SEVEN DAYS A WEEK.
Every day you'll find players working on their game at EBC. With open play basketball and league play on two full courts and four half courts, plus open play volleyball, there's always a game for everyone.